Shine Spa Mallorca - Soothe your Senses
Close your eyes, breathe deeply and allow your mind to be free. Welcome to the first Shine Spa in a European resort.
Located on the pool level of Sheraton Mallorca Arabella Golf Hotel, Shine Spa for Sheraton™ Mallorca is the perfect wellness experience. Recharge your batteries and be inspired by our beauty treatments and massages. Relax in the whirlpool and make use of the therapeutic benefits of the warmth, buoyancy of the water, and the water pressure massage. Adapted to modern lifestyles, the newly designed indoor pool with soothing temperatures is perfect for those looking for complete comfort and serenity.
Changing rooms, experience showers, treatment rooms with private shower, a sauna and a steam bath complete the spa facilities at Shine Spa for Sheraton™ Mallorca.
Treatments
Pamper yourself with our treatments especially designed to transmit harmony and warmth. Relax your muscles in the turkish bath, sauna or jacuzzi, as this warm-up will favor the therapeutic effect of the treatments. Enjoy our spacious indoor pool and fantastic views of the gardens, lush at any time of the year.
Massages
Start the day with a relaxing massage and increase your well-being. With maximum comfort, release tension and restore the senses with our bespoke massages.
Body Treatments
Carefully balanced to both deeply cleanse and replenish, our body treatments lift the veil of dullness and dryness to restore hydrated silkiness to the skin.
Facials
Our facials involve a variety of skin treatments including steam, exfoliation, extraction, creams, lotions, facial masks, peels and massages
Packages
Our packages include the best of our treatments in one. From a facial massage to exfoliation or a Mediterranean-inspired massage.
Beauty Care
Enjoy a perfect manicure with nail varnish and massage with a cream to nourish, repair and protect your nails and hands from environmental stress. At Shine Spa, we also offer a broad range of depilation and makeup services.
Germaine de Capuccini
Germaine de Capuccini is a Spanish firm of exclusive professional skin care at the best spas, day-spas and aesthetic centres in more than 80 countries around the world. Created in 1964 by Carmen Vidal, it has a wide range of facial and body skincare products and stands out for the effectiveness of its in-booth treatments.
Find out more about the products of Germaine de Capuccini >>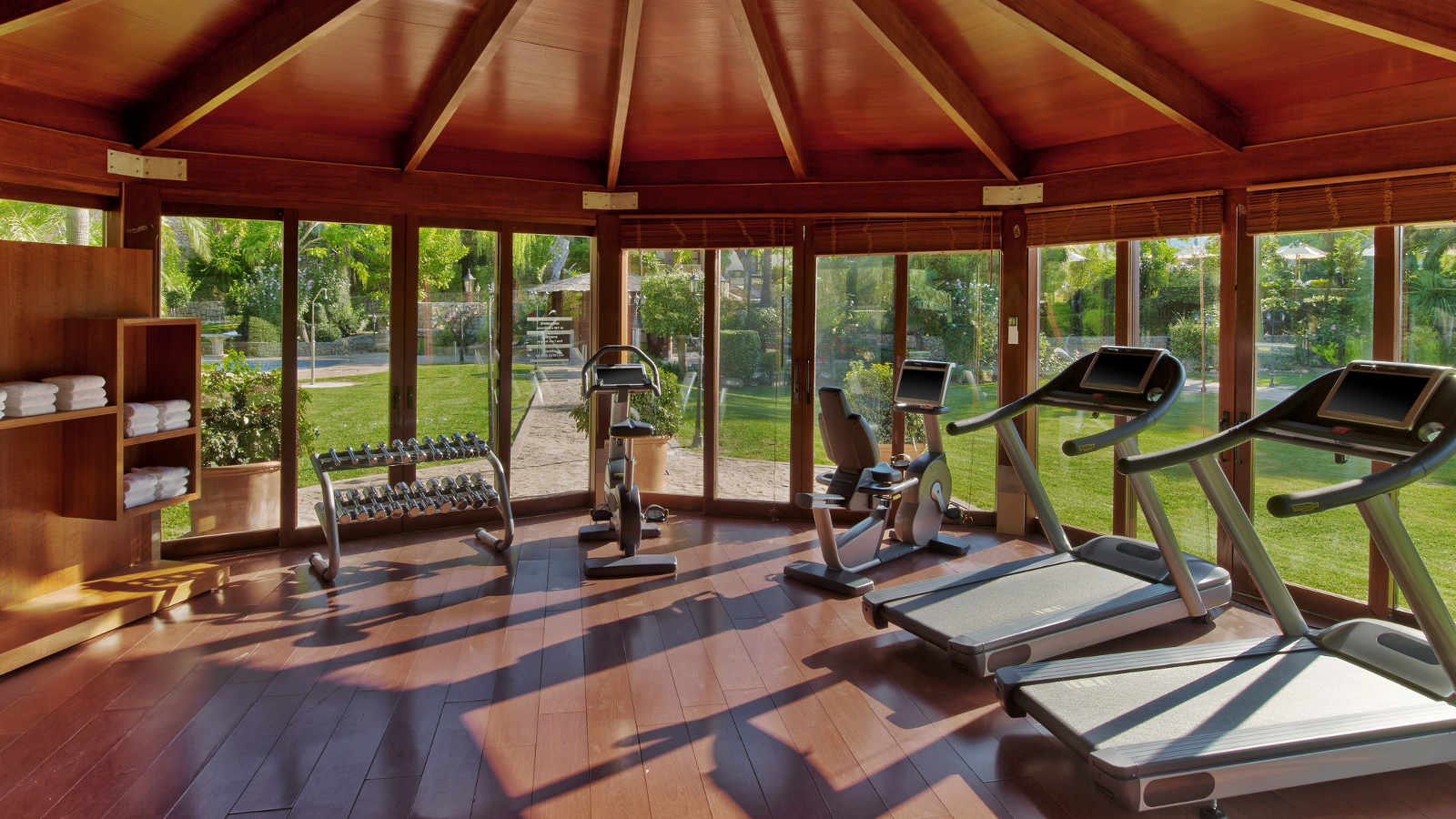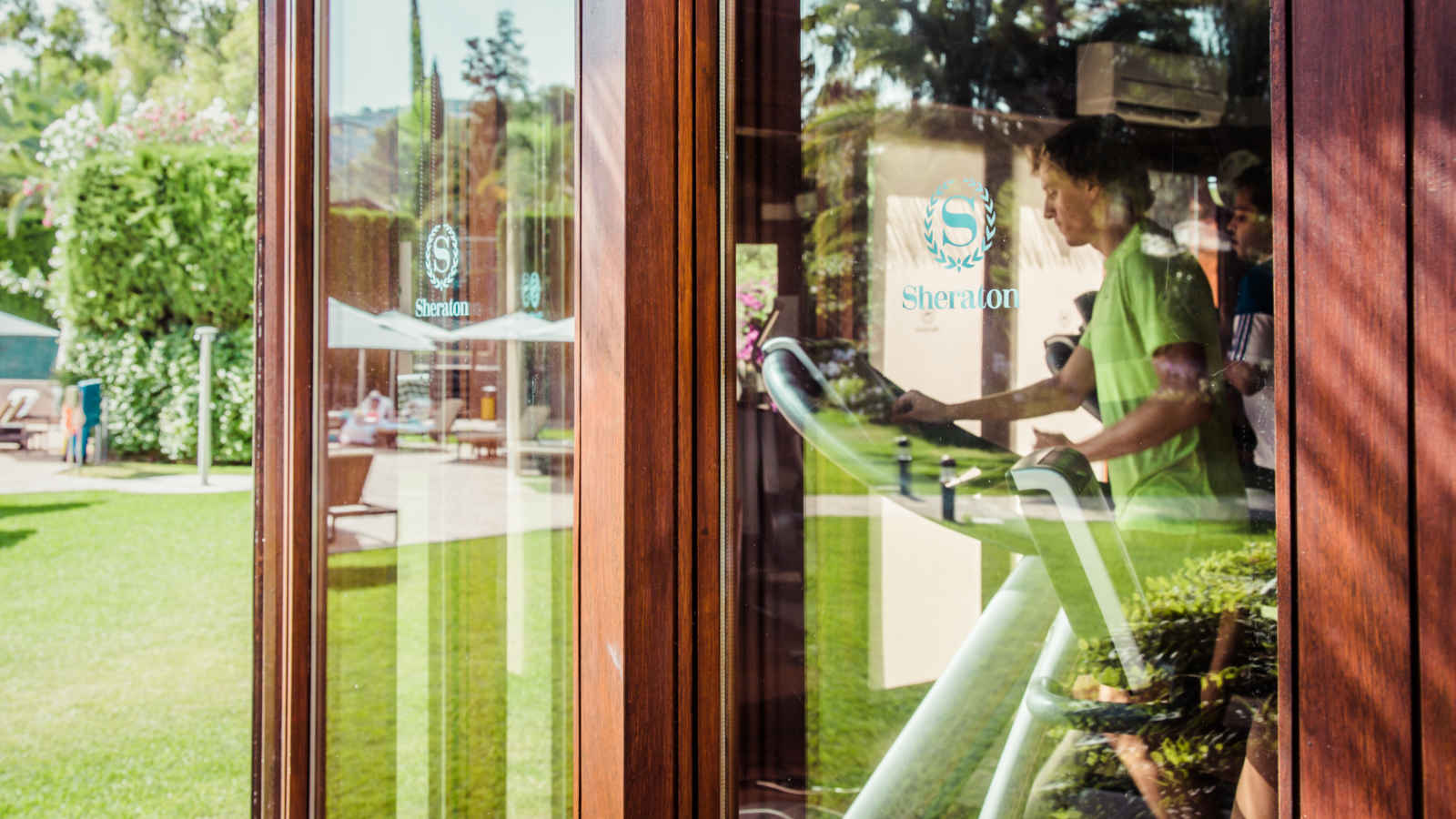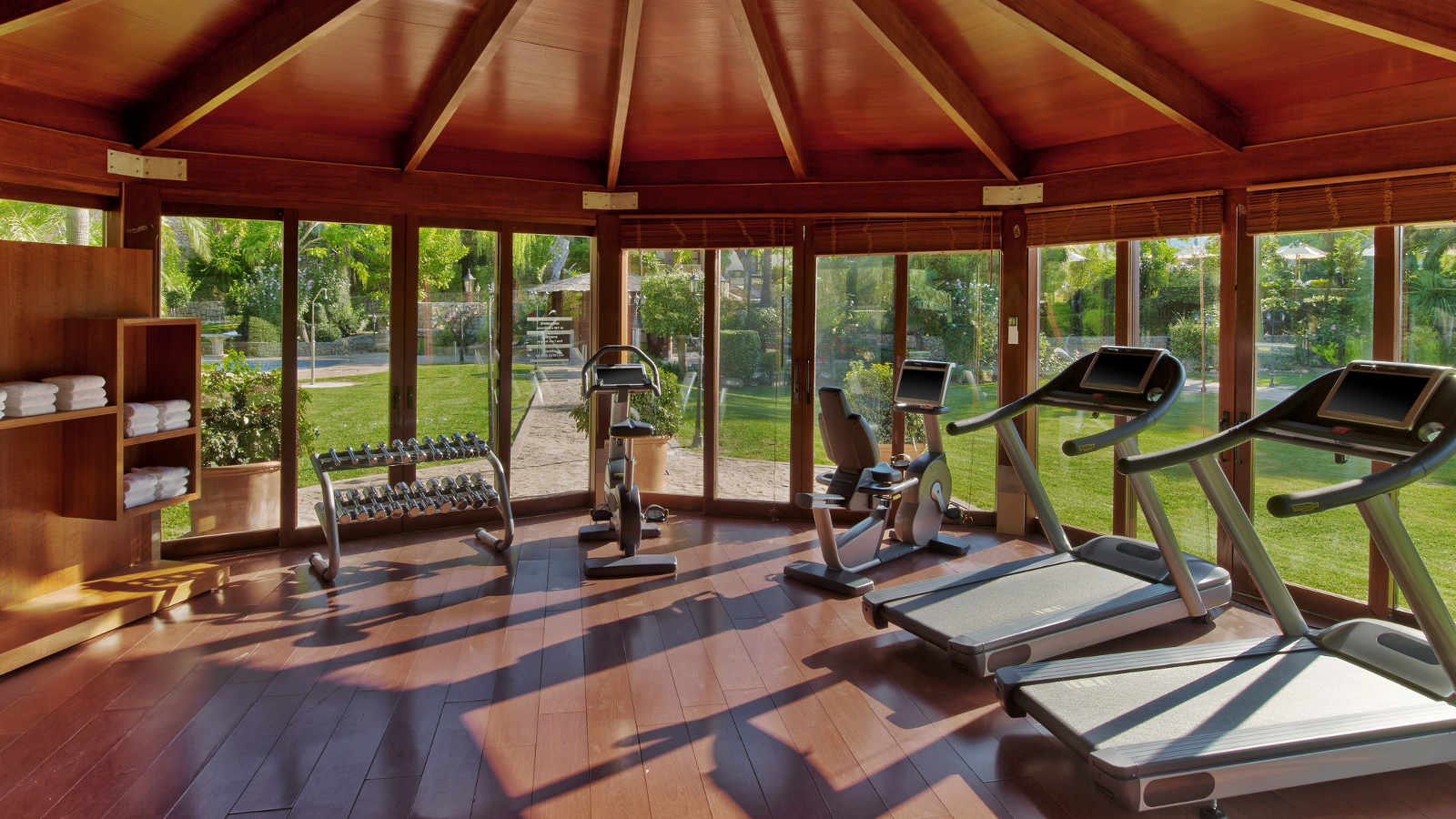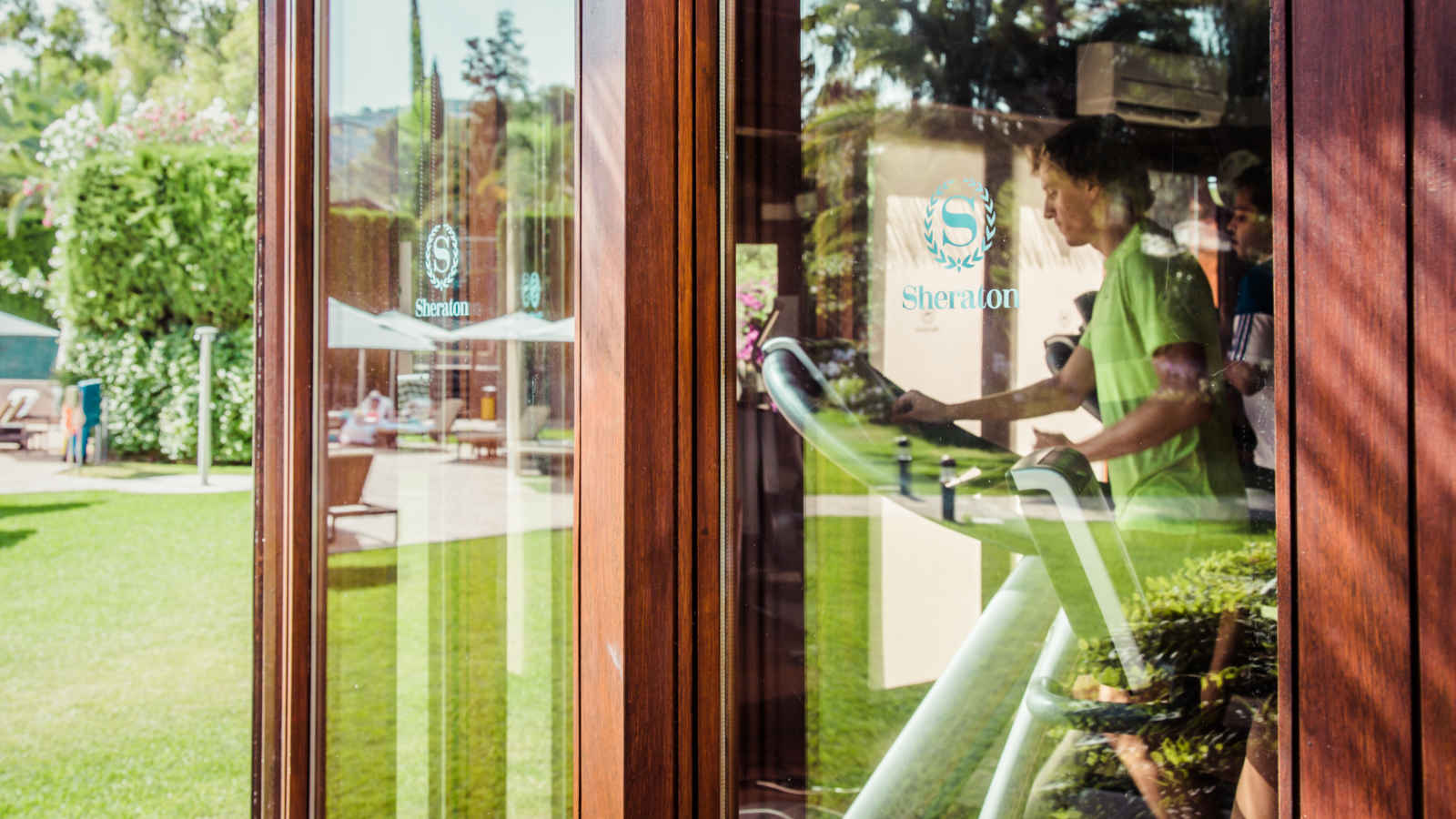 Fitness Center

Stay in shape while on the go at Sheraton Mallorca Arabella Golf Hotel. In our gym, located in the garden of the hotel, you will find a selection of Technogym equipment to train different muscles groups. You will also have fresh towels, water, music, television and magazines at your disposals.
Equipment:
2x Treadmills
1x Stepper
1x Chest press
1x Leg curl
2x Bicycles
OPENING HOURS

Every day from 8am to 8pm.
ACCESS

From 10am to 4pm: children under 16 years of age must be accompanied by adults
From 4pm to 8pm: adults only
CONTACTS

Carrer de Vinagrella s/n
Urbanización Son Vida
E-07013 Palma de Mallorca, España


Spa: +34 971 787 150
Hotel Reception: +34 971 787 100
Email: shinespa.mallorca@sheraton.com